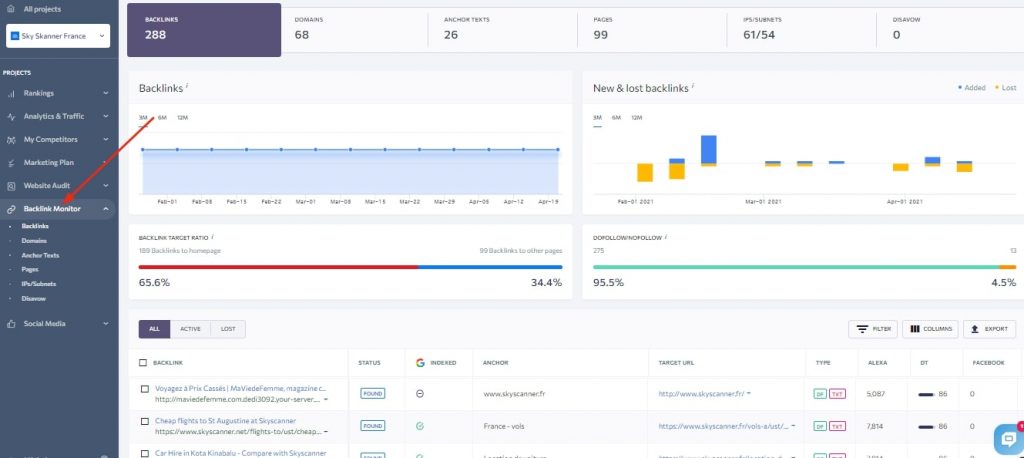 Why is backlinks monitoring necessary?
So you did your job, and after a successful outreach campaign, you gained some high-quality backlinks. Congratulations! That's great, but you mustn't stop there. Your campaign doesn't end there because now you should set up monitoring for the links. Why? Well, there are a few arguments.
1. Broken links are a thing
That's right. Broken links may happen because of you or because of changes in the referring domain. If you make some changes on your site and decide to redirect your traffic using 301 or 302 redirects, it is a good idea to change the link on the referring site too. Mainly because with 301 redirects, you may lose some link juice.
But changes can happen on the referring domains too. If they switch to a different CMS, correct the article with your link, or make some other adjustments, your backlink may become dead and return a 404 error. That's why you have to react quickly if you see lost backlinks. Check why this happens before your competitor steals the key phrase.
2. Website with a backlink can change the owner
This happens more often than you think. And you may even assume that it won't affect your backlinks. But if the new owner changes the topic of the page completely and somehow leaves that one article of yours with your precious link, it will send totally different signals to Google. In the worst-case scenario, Google will treat them as spammy links and give you a penalty. Backlinks backfired.
3. You can monitor the backlinks of your competitors
Make some time in your schedule to regularly check the backlink profile of your competitors and search for broken links. Yes, you know what to do next. Just reach out to the website owner and ask if they can change the 404 links to ones redirecting to your domain. Add new links to your monitoring tool and make sure nobody does the same to you.
Backlink monitoring tools
You probably already have a few SEO tools in your marketing stack, and some of the following examples may be familiar to you. Start with the tools you have and know, and if they don't fulfill your needs for backlinks monitoring, then you can try new ones. Fun!
1. Google Search Console
Google's webmaster tool still shares legacy link reports where you can check domains linking to your site. This includes top linking sites and keywords, as well as your top backlinked URLs (both internal and external).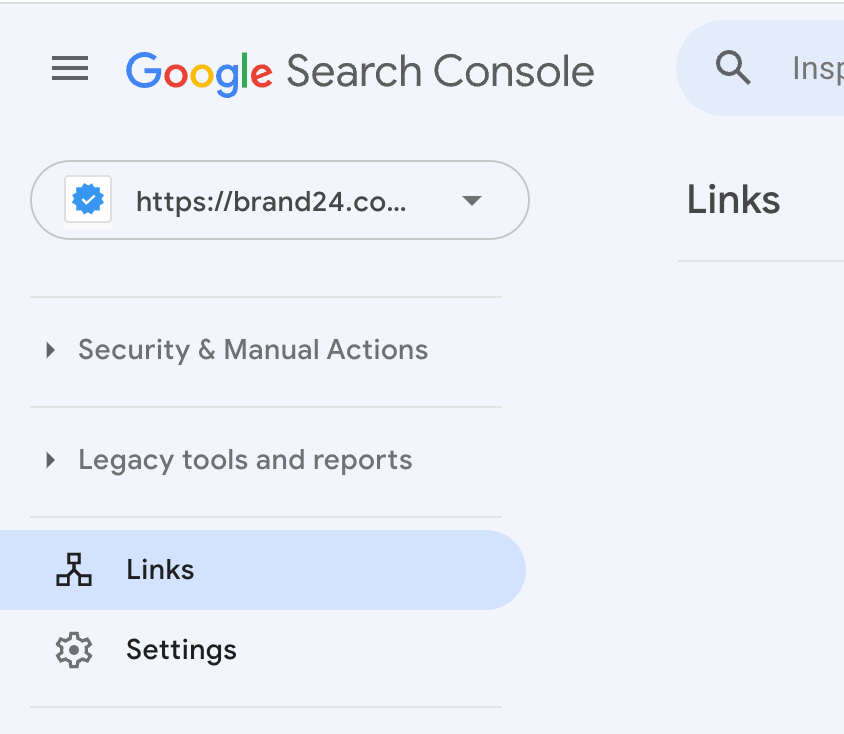 2. Ahrefs
Ahrefs will help you to check the page authority, remove low-quality links, and count referral traffic. You can set up the Rank Tracker to follow your most important keywords and check the backlink profile of each one. You can analyze the link status, see if you have any new or lost links.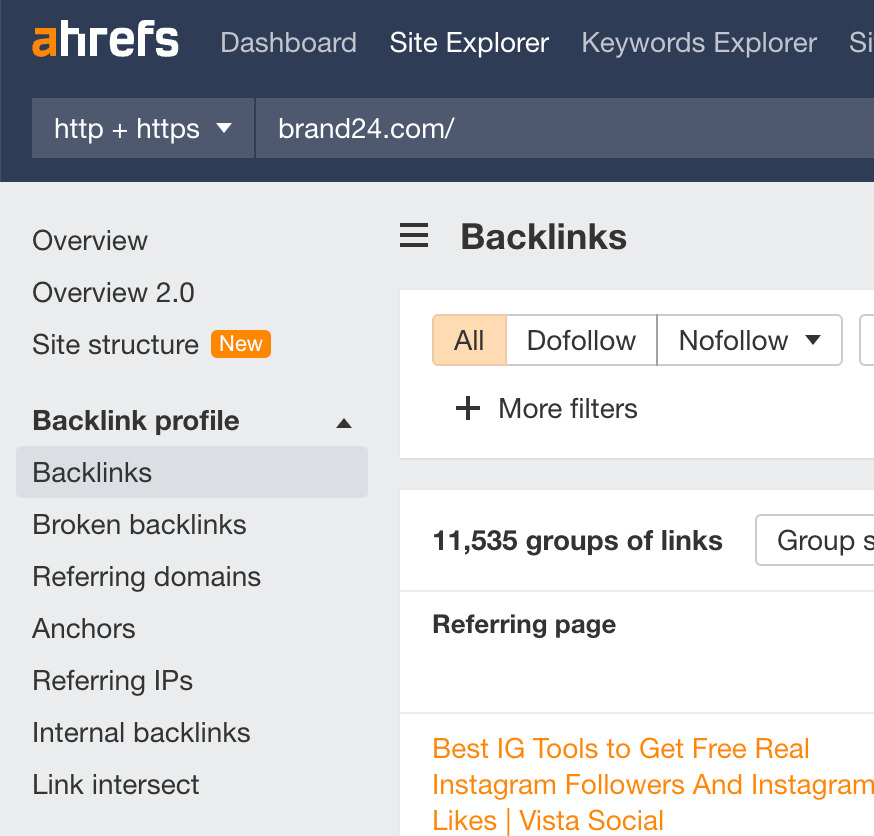 3. Semrush
The cheapest Semrush plan costs $119.95 per month and will let you easily analyze your backlink status. What's more, the tool has a separate tab with link building solutions. You can perform a backlink audit that will show any bad links that may cause negative SEO.

4. SE Ranking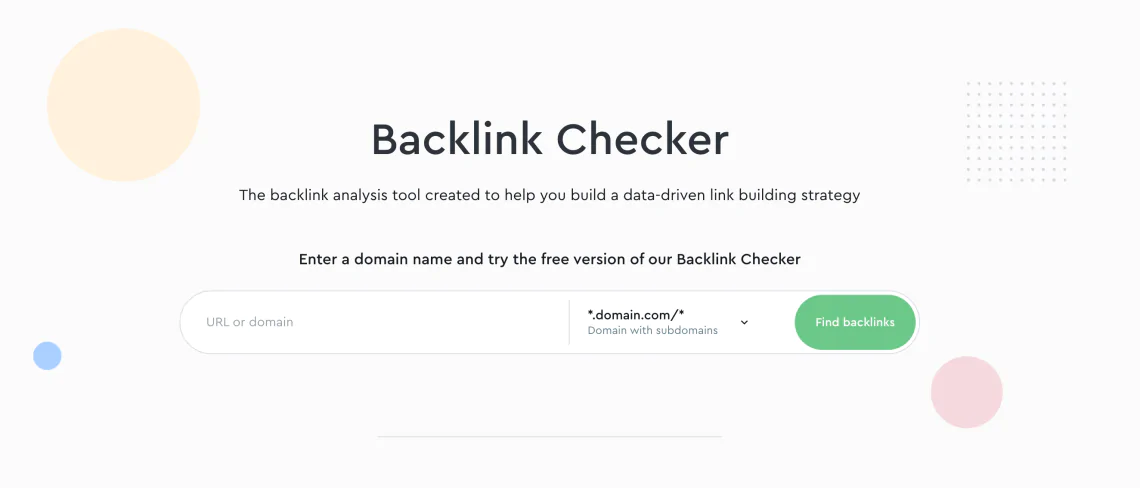 5. Monitor Backlinks
This tool is solely committed to monitoring inbound links and keyword rankings. You will know the number of backlinks, a detailed analysis of existing backlinks, and your domain score. You can decide whether you want to monitor your competitors and other websites as well (additionally paid).

6. Open Link Profiler
It will show you which anchor text is the most popular, analyze your bad backlinks, show which countries the backlinks come from, and more. Then you can export the complete backlink profile to a .csv file (limited to 100 links in the free version).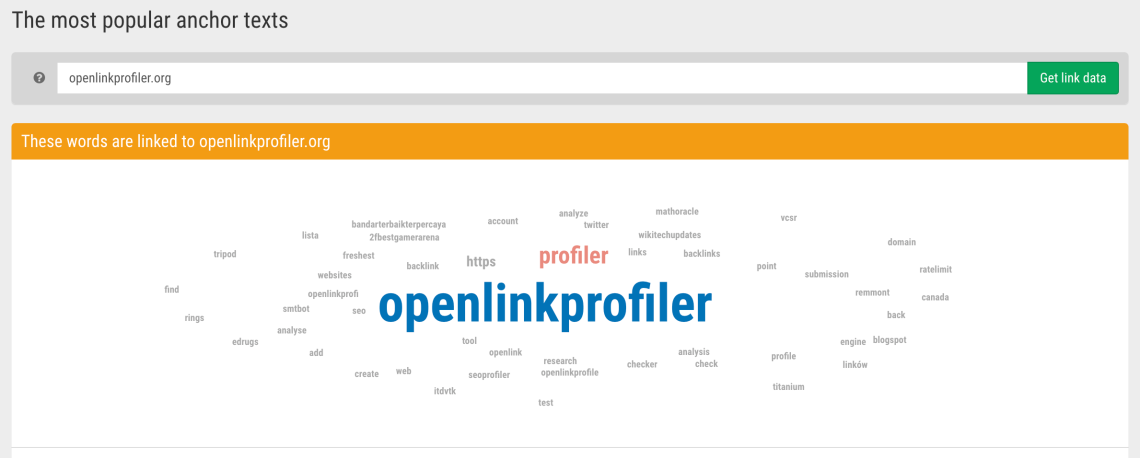 7. Linkio
Backlink monitoring is a separate segment of Linkio that features its own crawler. You will automatically check indexed backlinks, and the tool will show you all necessary data, such as the domain authority, spam score, link changes (new/lost), and more. You can integrate it with Ahrefs, Google webmaster tools (GSC), and Moz.
8. LinkBox
The next backlink checker is LinkBox, convenient software for backlink monitoring and checking the indexing status. You can start with 100 free credits that you can use towards your liking efforts. For example, 0.3 credit can be used to check the page index, 0.5 credit to check the domain trust. One hundred credits cost 800.
Bonus: Brand24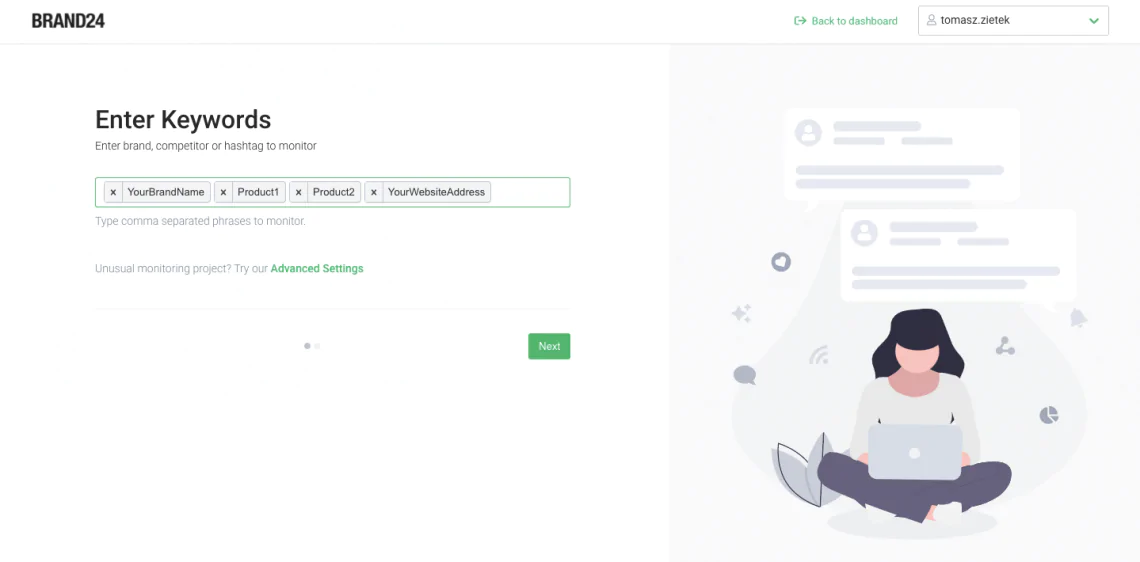 Brand24 is good for finding the anchor text for all your links. Create a project for a keyword and start gathering mentions across the web. You can then filter out the social media (you want to get as many links as possible from blogs, forums, news, etc.) and check the pages if they fit your link profile.
All your backlink data in one place
No matter the size and scale of your brand, your online presence is everything in the digital age. The impact of the pandemic on people's habits means that digital engagement can have a maximum impact on your brand image, your website credibility, and ultimately your profit and performance.
Backlinks are not a new concept. They've been around for as long as search engines themselves have…but only recently have we begun to understand the significance of using them correctly, and the detriments of using them incorrectly.
Backlinks are sort of like "votes" for the credibility of a website. Just as customers leave a positive review on products or services, other websites can backlink to you in their content, and this can act as a positive mark against your site.
This is the internet we're talking about – nobody can quantify the number of new websites, new articles, and new links that are generated every day. And each day, a higher percentage of this content is created with malicious intentions.
Eventually, these get found out, and Google takes action to limit their visibility, and after repeated offenses will even mark the site as spam. But if these sites have ever backlinked to you, then you're going to be dragged down with them.
Even if you've never heard of the site before, had no idea that they're backlinking to you, and don't endorse their message, you could be putting all of your SEO work at risk by having backlinks associated with low-quality websites.
Thankfully, you don't need to leave your website visibility up to chance – with the Backlink Monitor from Ranktracker, you can know exactly where your backlinks are showing up, who is using them, and most importantly you can disassociate your site from any low – quality backlinks.
Our backlink monitor lets you track multiple domains at once, and can access the historical data for your site. This is important for maintaining quality backlinks and making sure that you don't drop in search engine results.
At a basic level, a backlink monitor allows you to view all of the backlinks to a specific site within a certain time frame. You can see which site linked to your site, the hook that they used in the backlink and the article or webpage that the backlink appeared in.
A backlink monitor can show you the backlink profile of a site at a glance – you'll be able to see the total number of backlinks, aggregated from every site that the checker found. The monitor may also be able to distinguish between unique IP addresses and unique web pages.
Most backlink monitors will allow you to view specific information about these links. You may be able to see if a dofollow or a nofollow link was used to backlink to your site. The difference is important, as it can determine whether authority is passed from another site to your site.
A dofollow link from a low-quality site is a much higher priority than a nofollow link from the same site…in the eyes of search engines, when they're limiting spam sites, a dofollow link is as good as an endorsement.
Viewing all of this information is well and good, but you want a tool that can take action, and identify a crisis before it happens or help you to maintain the upstanding brand image that you currently have.
Good backlink monitors will allow you to remove links to your site if you find a low-quality page that has backlinked to you. Their link will become unusable, and their actions will have no impact on your credibility.
Another feature to look out for is the rating of sites that a backlink monitor can provide. As your online operations scale up, you won't have time to critique every site that backlinks to you – instead of leaving your site's fate to chance, you can understand the situation at a glance with a dedicated "spam score".
While backlink monitors are high-quality tools, the way they work is simpler than you may think. The information that they use is accessible to anyone who knows where to look – a backlink monitor simply collects and parses the information in a way that is easier to understand.
A backlink monitor pulls from the indexes of search engines. Google, Bing, and Yahoo all index the World Wide Web to provide you with quick search results – but the indexing process also provides evidence of sites that exist on the internet.
The process of indexing a site involves more than the information that you see from a Google search, however. For each unique webpage, search engines record all of the links that appear on the page. They also monitor the reputation of each site.
If a website has had a lot of reports or has shown behavior that is in line with known malicious websites, then Google can easily identify it as a low-quality website. This rating is stored alongside the index entry of the site.
Coupler.io
Coupler.io is an unusual tool that helps you monitor your backlinks. It doesn't work as a standard backlink monitoring tool but it allows you to consolidate all your links from all your business units. This tool is perfect for small businesses and freelancers.The best thing about it is the ability to store and organize all your data in one place that you can review later on. You can directly import links to Google Sheets using Coupler.io or automate the data transfer by setting up a schedule. To visualize your data, you can even create bar graphs, pie charts, and Venn diagrams.
The free version allows exporting up to 100 backlinks in .csv format. If you want to export more, you can use the paid version. The tool also provides the nature of the linking website and the category of each link. You'll get the overall idea of backlink influence, anchor page, link date, and more. This information will help you get an overview of the links that lead to your website.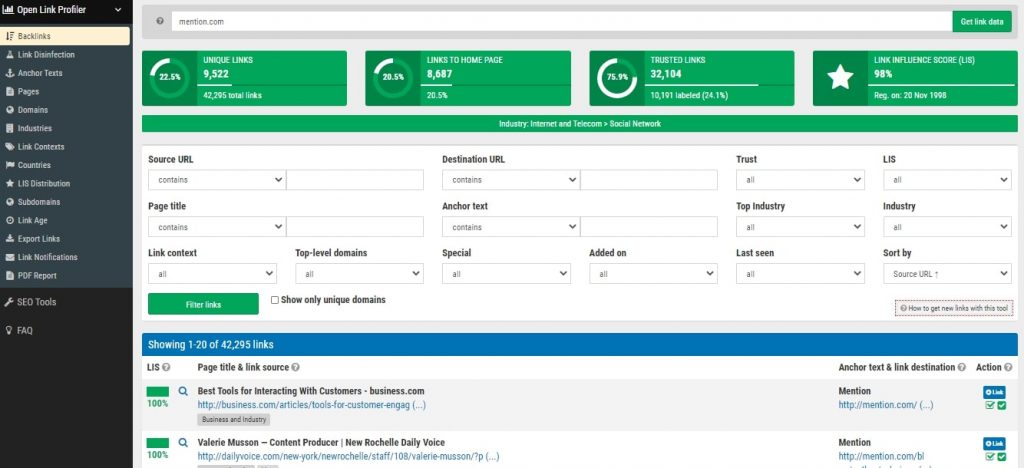 Resources:
https://brand24.com/blog/backlinks-monitoring-101/
https://www.ranktracker.com/backlink-monitor/
https://mention.com/en/blog/tools-to-monitor-backlinks/
https://www.linksmanagement.com/how-to-monitor-backlinks/